St Michaels and Life Directions Team Up for Chicago Coat Drive Success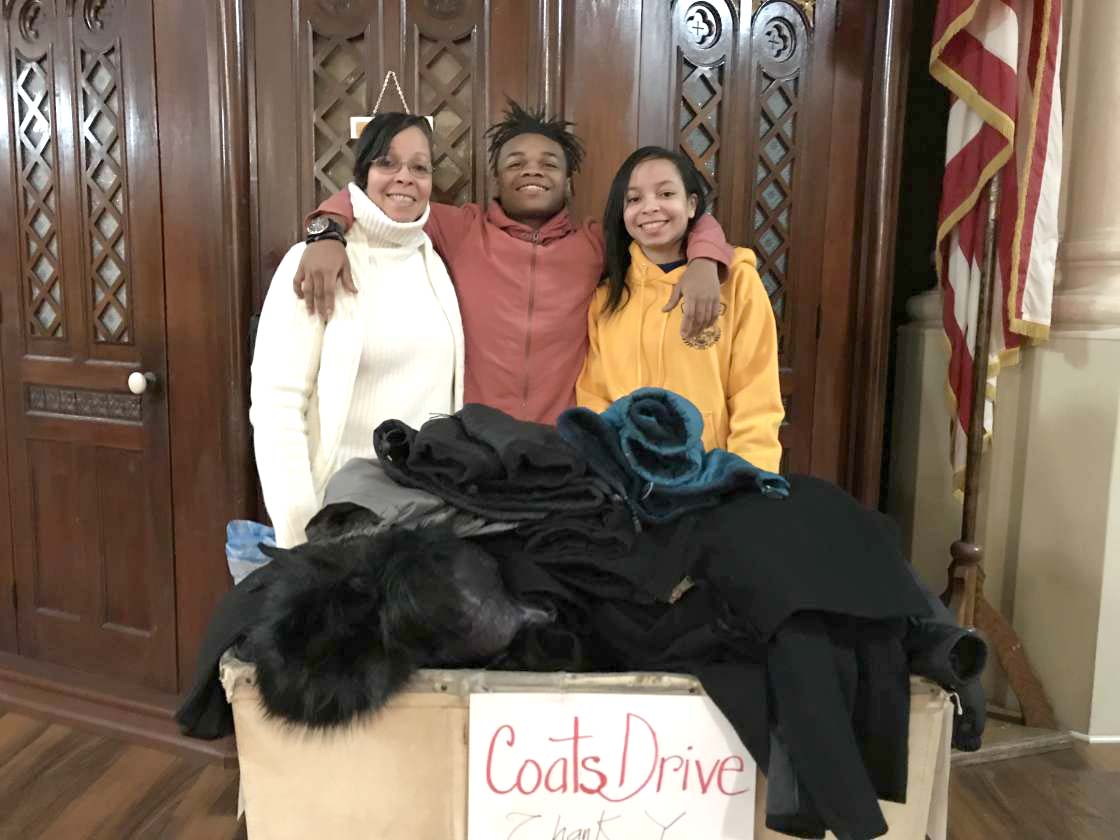 We want to share the good news from Chicago. The spirit of giving abounds! Life Directions' Adult Mentors and Bowen High School students met at St. Michael's Redemptorist Parish in Old Town Chicago for a Coat Drive. Over 150 coats were collected for homeless and low-income students.
The people of St. Michael's were extremely generous. Some donated two or more winter coats. Our Adult Mentors and students were touched by their joyfulness too. Anna Johnson, an Adult Mentor and Local School Council member remarked: "Many people thanked me for our good work at Bowen High School and for giving them an opportunity to contribute. They passed their joy onto me."
Two Youth Board members, John Johnson and Gianna Johnson (from different Johnson families), represented the Bowen's student body to personally thank the donors. They were grateful and touched by the welcome and kindness of St. Michael's Pastor, Fr. Ted Lawson, C.Ss.R. and his parishioners.
After Winter Break the coats were distributed by the Adult Mentors and the Bowen High School Care Team. Brianna Nkemeh, the facilitator of the Care Team, said enthusiastically, "I never imagined all this would come from a brief statement I made! I just wished we could give our students basic necessities like winter coats. The next thing I know bags and bags of coats are coming through our front door! It's just remarkable!" The smiles on the faces of the students tell the story.
Bowen Circle Leaders also discovered the Juan Family. Newly arrived from Guatemala and seeking asylum they needed help. Brian Leonard from Old St. Mary's Parish (OSM) stepped up to the task. He engaged a network of friends and OSM's Social Justice committee to load trucks bringing diapers, cribs, baby strollers, clothes, toys and a new refrigerator! Warm hearts can overcome even the coldest of days!
In closing we would like to thank everyone who made this possible: St. Michael's Parish, Old St. Mary's Parish and School, Centro Comunitario Juan Diego, the Bowen High School CARE Team, and Life Directions Adult Mentors and Circle Leaders. It's amazing grace to see what committed groups of people can do when they work together.
The Life Directions Team