Blessed Francis X. Seelos, C.Ss.R.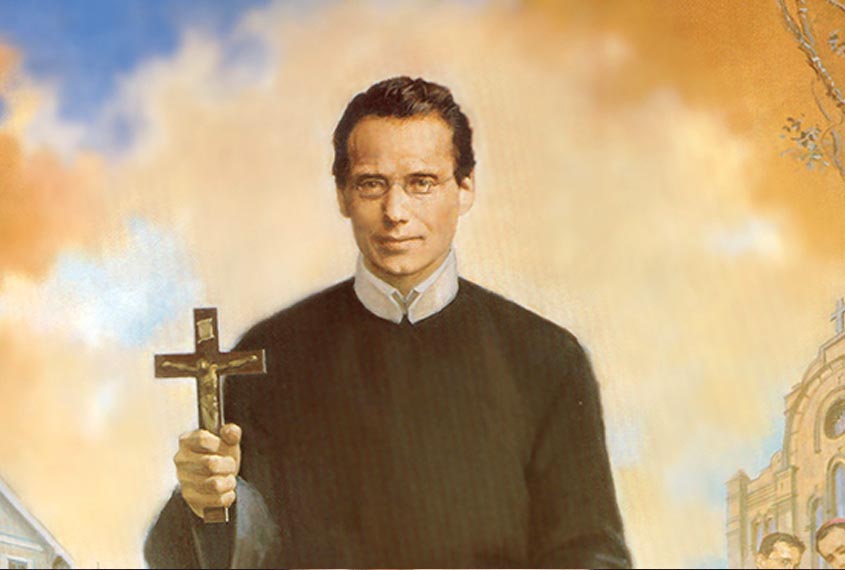 Francis X. Seelos was born in the diocese of Augsburg, Bavaria on January 11, 1819. He studied philosophy and began the course of theology at the University of Munich.
After visiting a Redemptorist house in Altötting, Germany, he decided to go to America to enter the Congregation.
He made his profession of vows in Baltimore in May 1844 and was ordained a Redemptorist priest there in December.
The following year, Seelos was sent to Pittsburgh, where he ministered with St. John Neumann, C.Ss.R. Father Seelos became the rector there in 1857.
An Exceptional Spiritual Director
Father Seelos was always an active and highly successful missioner; he was particularly devoted to the confessional and was revered as an exceptional confessor and spiritual director.
He was greatly relieved to learn that he had escaped the bishopric of Pittsburgh for which his name had been proposed.
His pastoral sense was deep and moved him to spend a great deal of time and effort caring for the poor, sick, and neglected.
While caring for yellow fever victims in New Orleans, a year after being appointed there, he contracted the disease himself and died from it on October 5, 1867.
Learn More About Blessed Seelos
Fr. Byron Miller talks about the joy and positive outlook of Blessed Seelos and its relevance to our times. Francis Seelos was beatified in 2000. His cause for canonization is underway.