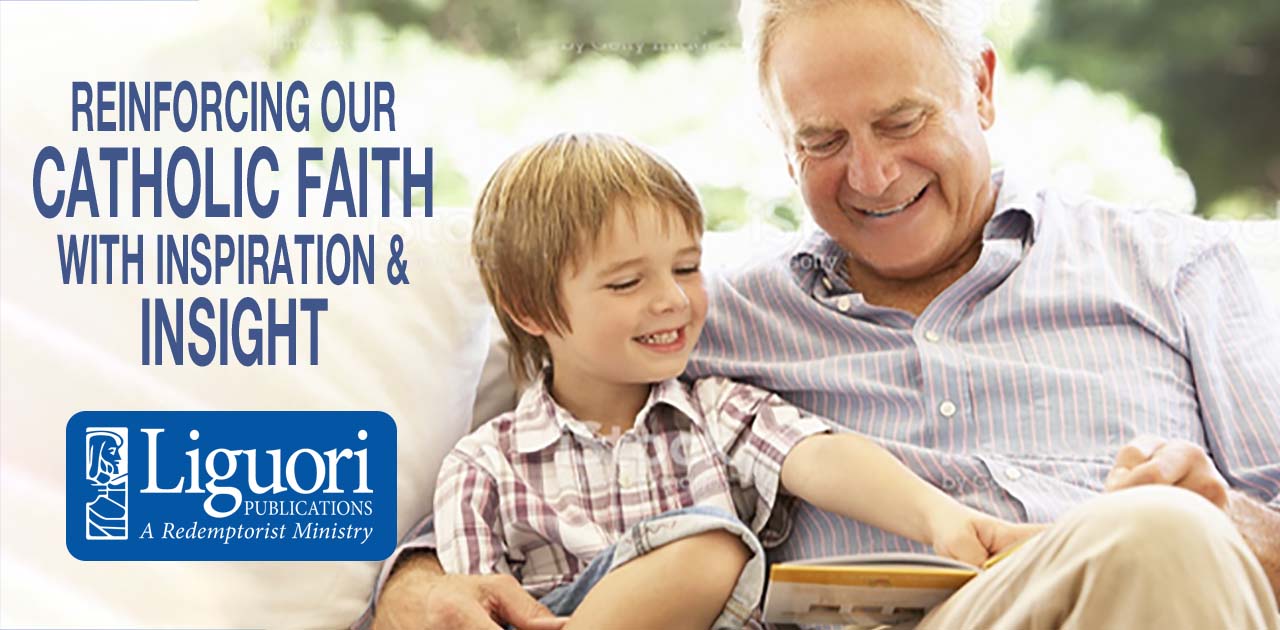 T
he Redemptorists take seriously their mission to spread our Redeemer's message of plentiful Redemption to all. Liguori Publishing has been serving the Catholic community for over 100 years. We are proud of our unique contribution to Catholic thought and devotion. We are distinguished by our popular youth series and widely-used parish materials which include catechists, prayer and devotional works, Sunday bulletins with solid theological content and reflections, and books aimed at people exploring faith. The Association of Catholic Publishers (ACP) recognized Liguori's important role in promoting our Catholic faith through its 2019 "Excellence in Publishing Awards." Of the thirty award-winning titles and thirteen total winning publishers, Liguori's
Padre Pio:
Saint for Reconciliation
by Barbara Yoffie placed first in the "Children: Younger Readers" category!
We are also widely known for Liguorian magazine, begun in 1911 by a group of Redemptorist seminarians in Wisconsin. Since its founding, the Liguorian has been a cherished companion of Catholics. Reinforcing spiritual beliefs with inspiration and insight, Liguorian provides a fresh perspective on faith to give subscribers what they want most from a Catholic magazine: inspiring stories, thought-provoking columns, and indispensable insights into spiritual life for today's fast-paced world.
Liguori Publications is a nonprofit company owned by the Redemptorists of the Denver Province, employing laypeople and Redemptorist priests and brothers. Liguori Publications has thousands of titles, hundreds of which are available as ebooks. Many of our publications are award winners.
The Redemptorists are committed to helping people learn about the Church, and we like to help parishes solve problems.
Catholic publishing houses such as Liguori are a powerful means of evangelization. They are also a source of inspiration and joy on our spiritual journey.
Browse These Exciting Book Categories

Our Saints and Me! series of books is a favorite with teachers, parents, and, of course, kids. Kids like them because the stories are well-written, bringing the saints to life by focusing on qualities that are relatable today. They are also beautifully illustrated and full of action. Teachers and parents like them because they can teach saintly virtues to kids.

These faith formation books provide great reading for those in high school and college. In addition, check out our monthly Catholic Update newsletter. It explores Catholic teaching and tradition on contemporary topics. Written in easy to understand language, it has long been a favorite of teens.

The 5 W's (Las 5 Preguntas, in Spanish), which provides teens, young adults, and adults with a refresher on their Catholic faith. I've heard it described as "RCIA for Cradle Catholics."