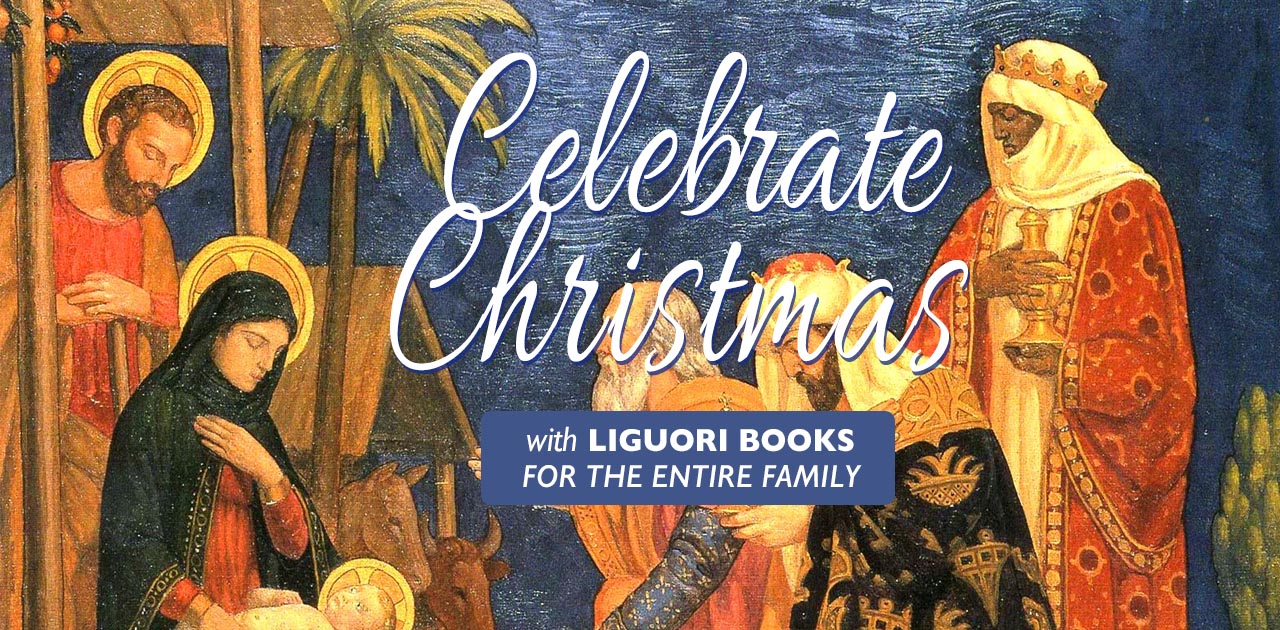 C
hristmas is a special time for children. Liguori can help add to your children's sense of wonderment this season while also deepening their faith. Guide your children in their faith with the gift of one of Liguori's beautifully illustrated Christmas books. Young children and their parents will delight in these colorful, lovingly illustrated, and simple renditions of traditional Christmas stories.
Not only can Liguori help get your family ready for the Christmas season, but purchasing any of these books also provides instruction in the faith while supporting an important Catholic publishing institution.
Finally, Liguori also offers Christmas readings for adults. Read inspiring words in our Advent and Christmas Wisdom series from the saints such as Fulton Sheen who will be beatified on December 21; or any of our other saint. Or, want to know more about everything Advent? Saints, prayers, practices? See Liguori's The Essential Advent and Christmas Handbook which explains all.
Liguori has gifts for the entire family! Please hurry to order these books in time for Christmas.
The Redemptorists are also widely known for Liguorian magazine, begun in 1911 by a group of Redemptorist seminarians in Wisconsin. Since its founding, the Liguorian has been a cherished companion of Catholics. Reinforcing spiritual beliefs with inspiration and insight, Liguorian provides a fresh perspective on faith to give subscribers what they want most from a Catholic magazine: inspiring stories, thought-provoking columns, and indispensable insights into spiritual life for today's fast-paced world.
Liguori Publications is a nonprofit company owned by the Redemptorists of the Denver Province, employing laypeople and Redemptorist priests and brothers. Liguori Publications has thousands of titles, hundreds of which are available as ebooks. Many of our publications are award winners.
The Redemptorists are committed to helping people learn about the Church, and we like to help parishes solve problems.
Catholic publishing houses such as Liguori are a powerful means of evangelization. They are also a source of inspiration and joy on our spiritual journey.
Browse These Additional Fall Books & Categories

This charming, full-color children's book tells the Nativity story through the eyes of Lemi, a little lamb.

This lift-the-flap book brings the well-known characters of Christmas–angels, shepherds, wise men, Mary and Joseph and the baby Jesus–to life for little ones.

Read the nativity story as never before. This beautifully illustrated, full-color hardcover book invites children to imaginatively enter the Christmas story.