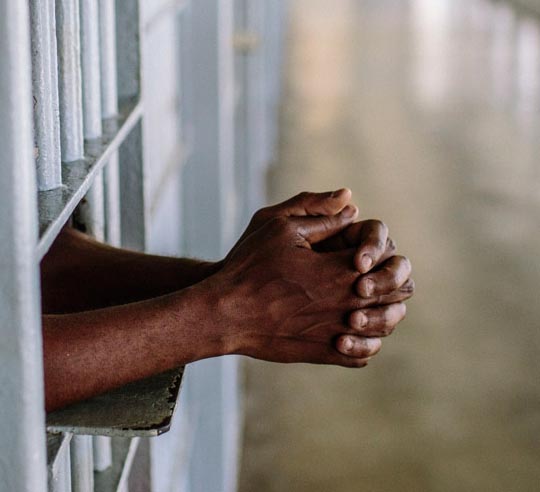 Prison is No Place for Anyone, but God.
Tom was an inmate and chapel clerk at a local prison. He wasn't Catholic and had a difficult time accepting the saints and the Blessed Mother. And while he often chatted with Father Lyle Konen about the forgiveness of God, Tom constantly said that he wasn't going to Heaven because of his crime.
Tom went to see the prison doctor because he was losing weight fast and generally felt terrible. After a lengthy diagnosis, he was finally admitted to the hospital with pancreatic cancer. Tom was told he had six months to live.
When the rest of the world had given up on him, Father Lyle refused to. He visited Tom regularly up until the very end. Finally, between Christmas and New Year's Day, Tm asked Father Lyle to bring him Holy Communion. Father Lyle gave him the Sacrament of Confirmation and the Anointing of the Sick. And when Tom passed not too long after, Father Lyle noted that he looked more at peace than he ever had before. That he was comfortable with where he was going, as well as where he had been.
Light a candle to Our Mother of Perpetual Help; no matter how lost you may feel, faith can always lead you back.